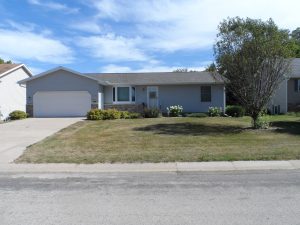 So you've arrived at the point of deciding to purchase your first home; Congratulations! So, what now? Your next step to help protect your investment and improve your chances of not buying the proverbial "money pit". That's where the home inspection enters the process. An unbiased and thorough inspection can give vital information to you about the condition of the home and its systems as well as giving tips for keeping your new home in top condition.
Choosing Your Home Inspector
Recommendations from family, friends, and people you trust will help you begin your inspector search. Be sure to do your research and talk to several home inspection companies. Email may be convenient, but often you don't get a good idea of what the inspector is thinking or how they communicate. Ask about their experience, qualifications they have, membership in professional associations (InterNACHI, NACBI, ASHI, NAHI), anticipated duration of the inspection, extra services that may be offered and costs associated with these (examples would be: thermal imaging, log home inspections, radon testing, wood destroying insect inspections, pool inspections, etc.), and a sample of the finished product (the report).
Inspection fees and pricing can vary depending on many different factors, including age and size of the home as well as any extra services that may be requested. The cost of a thorough inspection by a competent and professional inspector is worth every penny and can save home buyers unnecessary expense and heartache.
What To Expect During Your Home Inspection
A professional inspection should cover…well, everything. From the roof and attic to basementand living areas. Inspectors that are members of professional associations are required to follow a Standards of Practice set forth by the association. These standards define what is and is not inspected during the inspection. The following links can help homebuyers
understand the scope of work: http://nacbi.org/home-inspections & http://www.nachi.org/sop.htm . Anticipate that a comprehensive home inspection by a professional inspector will take anywhere from 2 ½ to 4 hours on-site.
Expect that your inspection report will cover the major defects and safety items, as well as typical maintenance items that should be attended to. While deferred maintenance items aren't likely to be part of negotiations, these are items that should be taken care of in a timely manner to reduce the
chances for expensive damage over time. Quality reports are usually computer generated and include photos that are pertinent to the items in question. Reports that are well written should be easy to read and understand for the general public, and any areas that are not clear should be brought to the home inspectors attention for clarification.
No matter how thorough the inspector may be, a home inspection is not a technically exhaustive investigation. It's a review of the visible and readily accessible areas of the home during the inspection. There may be areas that are not going to be visible, such as areas that are insulated, have finish materials on them, or aren't accessible due to stored personal items or furnishings. These conditions are beyond the control of the inspector. A final walk-through of the home with the agent or even the inspector is recommended prior to closing to ensure that the condition of the home is as stated.
A home inspection is truly an education for home buyers. Buyers should be encouraged to attend the inspection and ask questions when they have them. A verbal review of the more significant findings is normally given to highlight items that are likely to be in the report. Of utmost importance is to ensure that the buyer is making their home buying decision on the best possible information. A professional, thorough, unbiased report is an incredibly valuable asset to first-time home buyers.
About The Author
Casey Patten owns and operates Root River Inspections in Minnesota. He is an active member of the National Association of Commercial Building Inspectors & Thermographers (NACBI #10335204) and the International Association of Certified Home Inspectors (InterNACHI #09012602). He has experience over 15 years in both residential and commercial construction before branching out into the inspection business in 2006. Root River Inspections services clients throughout the entire state of Minnesota. Casey can be reached by phone at (507)254- 1391, email (rootriverinspections@gmail.com) or via websites (www.MinnesotaCommercialInspection.com or www.RootRiverInspections.com).